ADAM DELONG BECAME THE 5th CZECH IN THE ALL STARS TEAM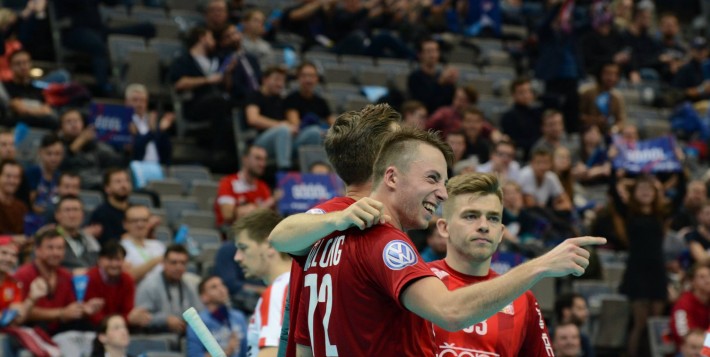 The Finnish team reached the world champions title in a very low-key way and a team based game. They are not as individually noticeable as the Swedish team, so they have only one representative in the ALL STAR TEAM championship, while their rivals have three of them. Among the six chosen ones was also a Swiss player, but the incredibly crowded O2 arena cheered loudly after the announcement of Adam Delong's name.
It is obvious that the media representatives who voted for the ALL STAR TEAM of the World Championship have taken into account the overall contribution of the players to their team, not just the status of the Canadian scoring of the championship.
In the elite team of the tournament appeared a duo from the back of the Swedish national team Robin Nilsberth and Emil Johansson, who have long been considered two of the best defenders in the world. Added by a teammate, star striker Kim Nilsson. He was ranked 23rd in Canadian scoring, but he was probably the team's most prominent player.
The restored world champions of the Finnish team added Joonas Pylsy, who scored two important goals against the Czech team directly at the beginning of the semifinals.
The king of the goalmouth became the Swiss goalie Pascal Meier, who also became the most effective player of the whole tournament. He is the first one to achieve this.
Czech fans in the O2 arena were by far most delighted to include the player of the Czech team Adam Delong, who in his first world championship managed to score two hattricks, became the most productive player in the Czech team and together with Patrik Dóža and Tom Ondrušek created the most prolific Czech group. The twenty-one-year-old player became the fifth Czech member of ALL STAR TEAM World Championship after Daniel Folt, Aleš Zálesný, Tomáš Kafka and Matěj Jendrišák.
Source: ceskyflorbal.cz